By Nicole Gurreri, Maine SNAP-Ed Nutrition Educator at Healthy Acadia
In the heat of summertime, it's hard to feel motivated to create healthy meals all day. Wouldn't you rather be swimming or hiking than grocery shopping and cooking?! Simplify mealtimes this summer by transforming one pantry staple into three easy meals! Read on to learn how to use simple whole wheat tortillas to make a snack, lunch, and dinner.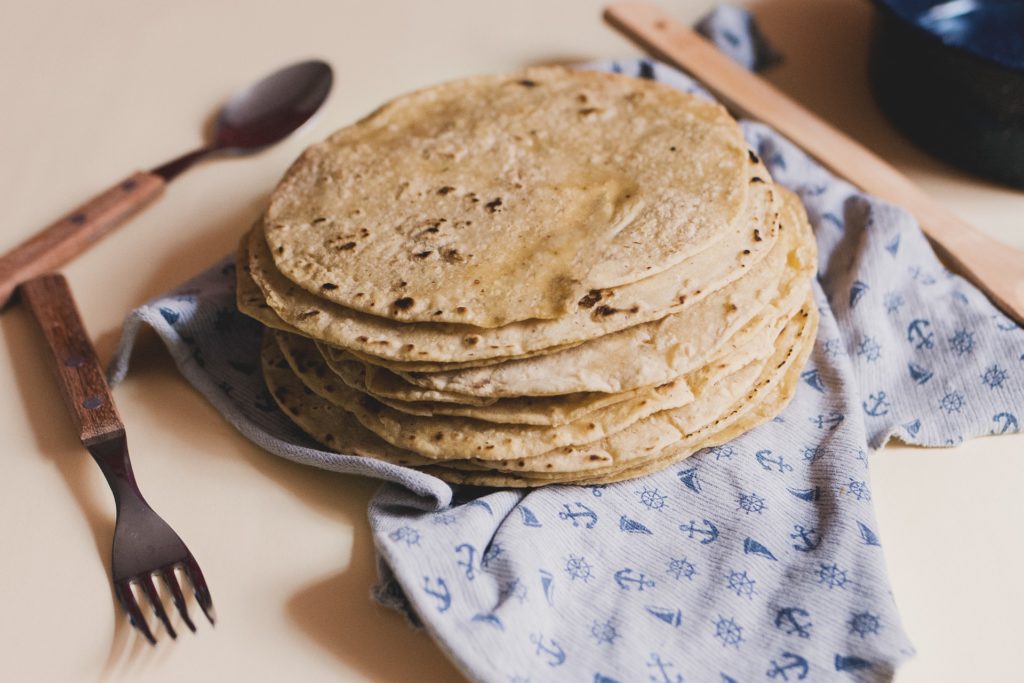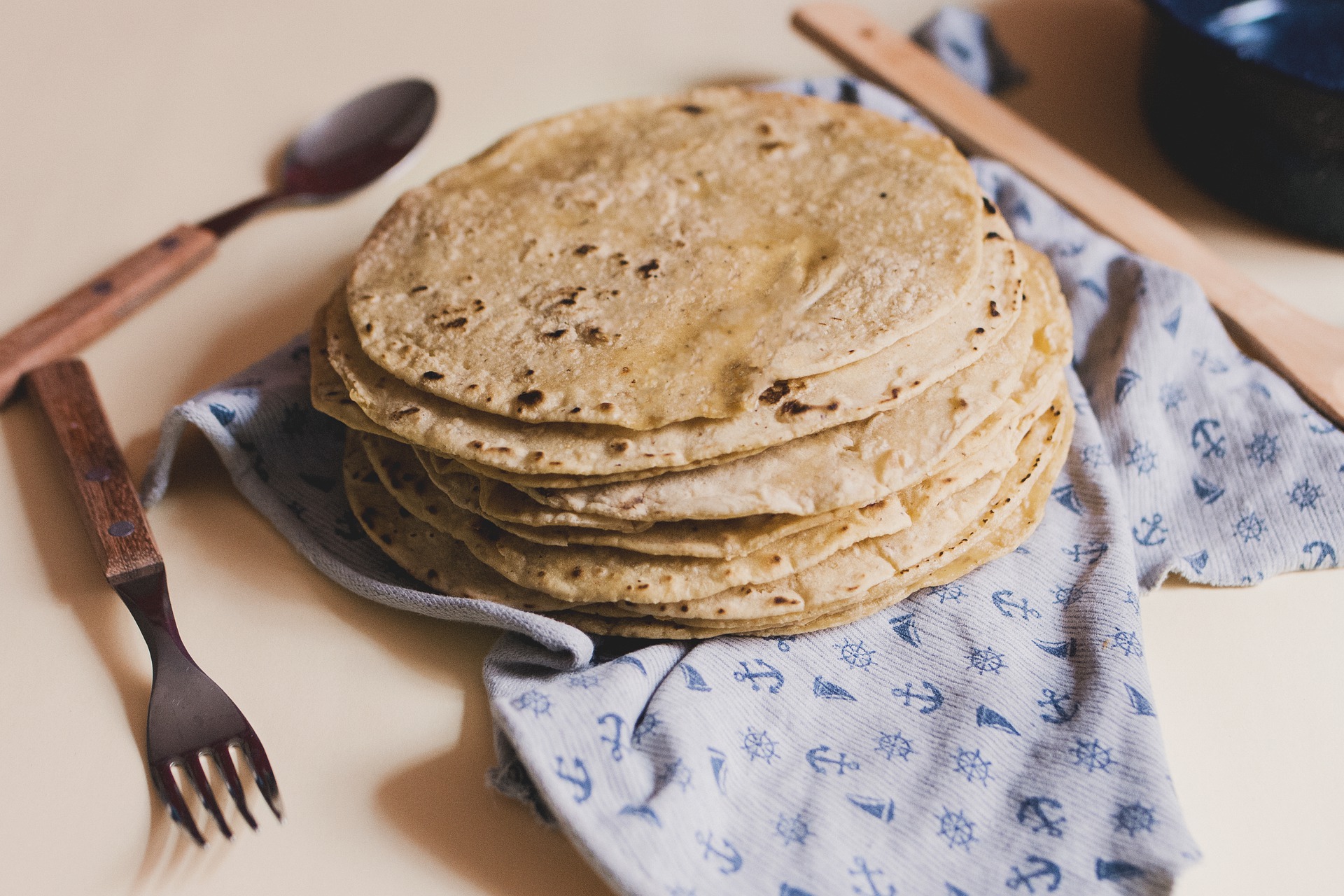 Go for the Whole Grain
Whole wheat tortillas are a source of whole grains, which provide dietary fiber, iron, and B vitamins. Choosing whole grain products can help manage weight, improve digestion, and keep blood sugar at a healthy level. To maintain a healthy meal pattern, try to make half of your grains whole grains!
To identify a whole grain product, you need to read the first ingredient on the nutrition facts label. If the first ingredient says "whole wheat", "whole oats", or lists another whole grain such as brown rice or quinoa, congrats! You've got a whole grain product in your hand.
Searching for a Snack?
Are you hungry for a quick bite? Grab your whole wheat tortillas, cut them into wedges, and bake in the oven for a healthy take on tortilla chips. Watch one of our Maine SNAP-Ed Nutrition Educators make this easy snack here!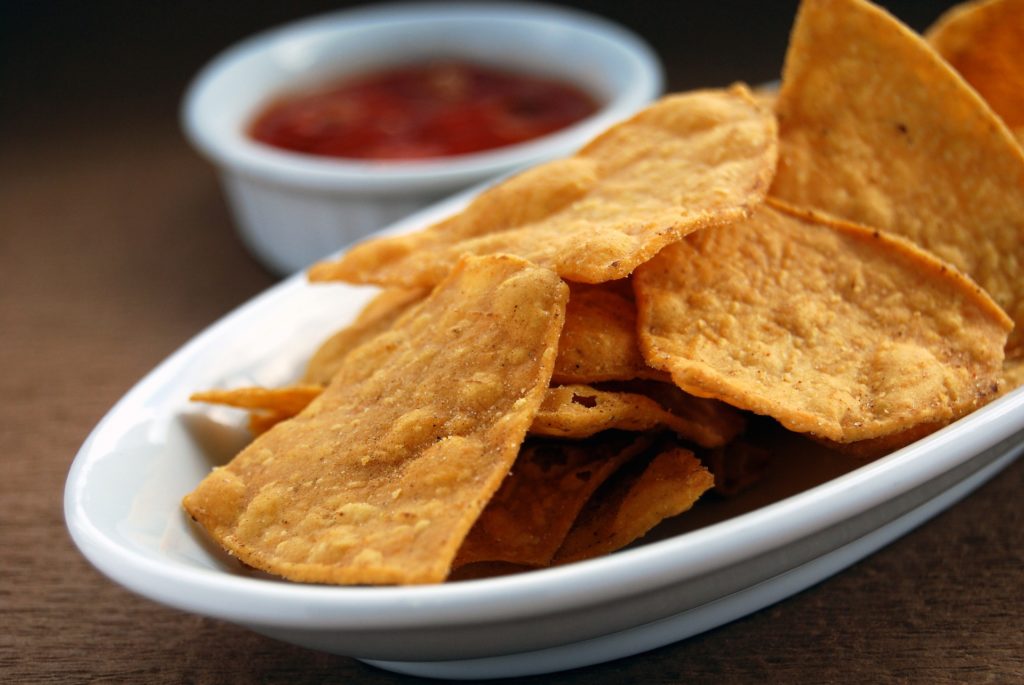 A Mid-day Meal
If lunch is what you need, use those same whole wheat tortillas to make quick Apple Wraps. Kids will love to mix the banana and peanut butter and roll up their wraps! Prep and enjoy this mid-day healthy meal with the whole family. Follow our recipe below:
Ingredients:
1 large apple
2 medium, ripe bananas
2 tablespoons peanut butter
2 (8-inch) whole wheat tortillas
How-To:
1. Rinse and cut apple in half, lengthwise. Remove core and stem. Do not peel!
2. Lay apple halves flat side down. Cut into ¼-inch thick slices. Cut slices into small cubes.
3. Peel bananas. In a medium bowl, mash bananas until creamy and smooth.
4. Add peanut butter to mashed banana and stir well to blend.
5. Spread peanut butter mixture over one side of each tortilla.
6. Sprinkle diced apple over peanut butter. Tightly roll each tortilla. Cut each wrap in half.
7. Chill in refrigerator until ready to serve, up to 24 hours.
Super Supper
At dinnertime, those whole wheat tortillas can turn into an easy tortilla casserole. Add jarred salsa, tomato sauce, canned beans, cheese, and fresh or frozen corn for a filling, healthy family meal.
With a little creativity, low-cost staples can transform into a myriad of yummy foods. The time and money you save in the process will make your summer season that much sweeter!
Latest posts by Hannah Ruhl
(see all)