Cooking Basics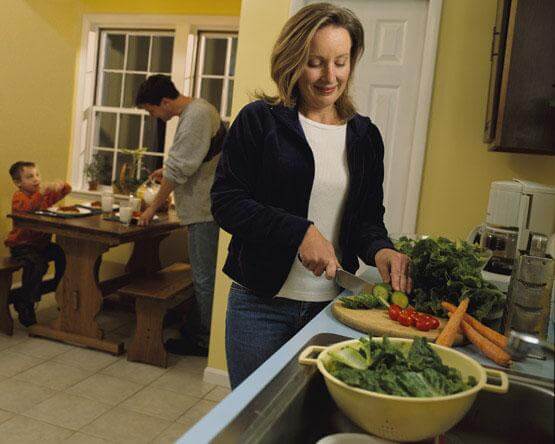 Reading the Recipe
Recipes are great tools to use when cooking.
Read through the recipe at least twice before you start to make sure you understand the directions.
How much time does the recipe require?
Do you have all of the ingredients listed?

If not, can you make substitutions?
Time Savers
Gather all the ingredients before you start to make sure you have everything you need. Nothing is more upsetting than to get halfway through a recipe and realize you are missing a key ingredient. You can even measure them all out before you start cooking.
If you are baking, preheat the oven as your first step.
Keep a trash bowl or compost bowl nearby. This saves trips back and forth to the trash can.
Clean as you go. Are you done using that mixing bowl? Give it a quick rinse and set it out of the way. Rinsing dishes makes washing them later much easier. The same is true for soaking pans. Fill that roasting pan with hot soapy water before sitting down to dinner.
Safety First
Wash your hands before starting anything in the kitchen. Be sure to remind kids to do the same.
Remember to wash your hands after petting the dog, blowing your nose, or handling raw meat.
When using the stovetop, be sure to turn all the handles of pots and pans inward so that you don't accidentally bump them and get burned.
Putting out a fire! Always be sure you have a fire extinguisher in the kitchen. If you don't have one, be sure to ask your landlord for one, or get one at the hardware store.