Community Resources
To apply for Food Supplement, Health Care, Cash Assistance or Child care please visit: My Maine Connection
Food Assistance
Maine Food Supplement Program (also known as SNAP and formerly known as Food Stamps) is a federal nutrition program that helps stretch your food budget in order to buy healthy foods for your family. See My Maine Connection for more information about applying for these benefits.
Women, Infants, and Children Special Nutrition Assistance Program (also known as WIC) provide thousands of Maine families with nutritious food to help their children grow up strong! The WIC Program provides supplemental foods, nutrition education, and referrals to health care, at no cost, to low-income pregnant, breastfeeding and postpartum women, infants, and children up to age 5 who are determined to be at nutritional risk. To be fully eligible for the WIC Program, applicants must be determined by a health professional, at no cost, to be at nutritional risk (i.e., have certain medical-based or diet-based risk conditions).
Who can apply for the Maine WIC Nutrition Program? WIC is open to anyone living in Maine, including migrants working in Maine. Applicants can be any of the following:
Women who are pregnant, breastfeeding or had a baby in the last six months.
Infants and children up to the age of five, including adopted and foster children.
Fathers may apply for their children.
Maine Temporary Assistance for Needy Families (TANF) is financial assistance to keep children in their homes while the family is temporarily unable to support themselves. While receiving assistance, parents or caretaker relatives work on an employment plan to become self-supporting.
General Assistance provides benefits to families with children in some situations when the family is threatened by destitution or homelessness due to an emergency situation. These situations include fire, other natural disasters, termination of utility service, evictions, or lack of adequate shelter. Only certain items can be purchased. To find out how to qualify for your local General Assistance program, please visit 211maine.org.
Did you know that Farmers' Markets can accept SNAP/EBT benefits? Find a Farmers' Market that accepts Food Supplement Benefits (SNAP/EBT) near you.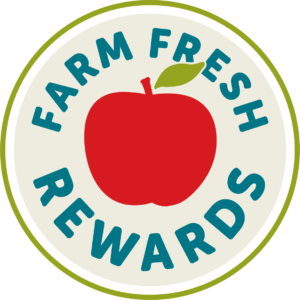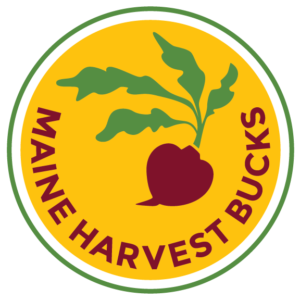 Maine Harvest Bucks and Farm Fresh Rewards: Double your (food stamp) dollars and eat healthy! Buy local food with your SNAP benefits and get bonus vouchers for more local fruits and vegetables. Maine Harvest Bucks is offered at participating farmers' markets, Community Supported Agriculture farms, and farm stands. Farm Fresh Rewards is offered at participating stores. Visit maineharvestbucks.org and farmfreshrewards.org for a list of locations.
Food Pantries are places where you can go to get food to prepare for your family at no cost. Find a Food Pantry near you.
Food Assistance Programs for Children
The School Breakfast and Lunch Programs make nutritionally balanced, low-cost or free meals available to school children each school day. Over 92,000 schools offer lunches at school, and nearly 70,000 schools offer breakfast at school nationwide. School breakfasts and lunches must meet the Dietary Guidelines for Americans and Federal nutrition standards. Some schools offer after-school snacks to children in the school's afterschool care programs.
School Lunch is offered at public schools around the state. Depending on your income, you could pay a reduced amount or nothing at all and your child would receive a nutritionally balanced meal.
The Special Milk Program provides milk to children in schools, childcare institutions, and eligible camps that do not participate in other Federal child nutrition meal service programs. Schools that participate in the National School Lunch or School Breakfast Programs, can participate in the Special Milk Program for half-day kindergarten and pre-kindergarten children who do not have access to a school meals program.
The Maine Summer Food Service Program (SFSP) provides free, nutritious meals and snacks to help children in low-income areas get the nutrition they need to learn, play and grow throughout the summer months when they are out of school.
Child Care
Head Start is a Federal program that promotes the school readiness of children from birth to age five from low-income families by enhancing their cognitive, social, and emotional development. Head Start programs provide a learning environment that supports children's growth in many areas such as language, literacy, and social and emotional development. Head Start emphasizes the role of parents as their child's first and most important teacher. These programs help build relationships with families that support family well-being and many other important areas.Many Head Start programs also provide Early Head Start, which serves infants, toddlers, and pregnant women and their families who have incomes below the Federal poverty level.
Housing Assistance
Local Housing Authorities
Rental Assistance With rents rising faster than incomes, rental housing costs are increasingly out of reach for many low-income Maine people. Rental assistance, either in the form of housing choice vouchers or subsidized apartments, can help. Vouchers can help pay your rent in the apartment of your choice. Subsidized apartments provide qualified tenants affordable (usually below market) rents. Waiting lists can be long, so you may want to apply for both kinds of help.
Homeless Assistance If you are homeless and need emergency shelter, or need transitional or subsidized housing to get back on your feet, MaineHousing may be able to help you locate resources. We finance emergency shelters and other affordable housing options. MaineHousing and its partners are working to end homelessness in Maine.
Heating Assistance: the Low Income Home Energy Assistance Program (commonly called LIHEAP or HEAP) provides money to low-income homeowners and renters to help pay heating costs. Eleven Community Action Programs distribute the funds throughout Maine, in most cases directly to the fuel vendors. The program is not intended to pay for all heating costs, but to assist in paying the heating bills.
LIHEAP is Federally funded through the Department of Health and Human Services. The Federal government establishes funding levels annually. LIHEAP is targeted to low and very low-income Maine homeowners and renters.
Weatherization Assistance Program The Maine State Housing Authority operates the Weatherization and Central Heating Improvement Programs (CHIP) to finance energy-related repairs for low-income homeowners and renters. The programs are run through Maine's Community Action Program (CAP) agencies. The Weatherization program finances improvements that increase the energy efficiency of the home – such things as insulation, weatherstripping, and in some cases safety-related repairs or more general improvements.
Homeless Shelters MaineHousing supports many of these shelters by providing funds to help with operating expenses and capital improvements. For information on other shelters or resources in your area, dial 2-1-1.
Health and Dental Care
Federally Qualified Health Centers and Dental Services
Enrolling in Health Insurance programs
MaineCare (formerly Medicaid) is a "Federal/State" program, which provides assistance to people with limited resources. Specifically, MaineCare can help eligible Maine residents with their health care payments. MaineCare provides free or low-cost health insurance for families with children and pregnant women.
Community Action Programs The Maine Community Action Association represents 10 Community Action Agencies that provide services to low-income people across Maine. Community Action Agencies were created in the mid-1960's under the Economic Opportunity Act of 1964 and have served the needs of low-income people for the last 47 years. The association is dedicated to supporting and advocating for Community Action Agencies which help empower low-income people to lift themselves and their families out of poverty.
Education
Maine Adult Education Program Maine has over 80 adult education programs. From Fort Kent to Kittery and everywhere in between, our programs offer thousands of classes including business skills training, fun, personal enrichment, and more.
University of Maine Cooperative Extension programs UMaine Extension's Food and Nutrition Programs to engage Maine citizens in dynamic educational opportunities to influence personal choices that promote a robust local food economy and improve personal health and community well-being.
Senior Health
All meals provided through our Meals on Wheels program are approved by a Maine registered dietitian. The food is prepared in USDA inspected kitchens through a local Maine company. Each meal is designed to meet one-third Federal Dietary Reference Intake (DRI) for a healthy and balanced diet. Meals are freshly prepared and ready to eat when convenient for participants. Our entrées generally feature a protein main dish, a side dish, and a vegetable. The meals are also served with a small of bread. Clients can also receive one quart of milk per week. We currently have several meal options available for those with dietary concerns: standard, low sodium, vegetarian, gluten-free, and pureed meals. If you have any additional dietary concerns, please contact us.
What Does Meals on Wheels Cost?
There is no income eligibility requirement for Meals on Wheels. We recommend a $3.50 per meal donation in order to keep the program going. However, donations of all sizes are welcome and no one will ever be turned away if unable to contribute at the selected rate.
Do I Qualify?
You may qualify for our Meals on Wheels program if you are:
Age 60 or older
Primarily homebound or getting out with difficulty
Unable to regularly prepare nutritious meals
Able to accept meals during the delivery time frame
Agree to an in-home nutritional assessment (An in-home nutritional assessment will be completed within 9 business days of the first delivery to determine full eligibility).
Do you have a short-term need? Sometimes a temporary health problem is all it takes to disrupt the normal cooking routine – just when good nutrition is necessary to heal and recover from surgery or illness. Meals on Wheels can help, even on a short-term basis.
To find meals near you, please visit: Meals on Wheels America and input your zip code
Maine Senior Farm Share provides low-income seniors the chance to receive fresh vegetables and fruits from Maine farmers during the growing season. Farmers sign up in January, seniors sign up in March and April. 2016
Eligibility Requirements: To participate in the Maine Senior FarmShare Program you must:
Be a Maine resident, 60 years old or older
AND-
Meet the income guidelines below:

Maximum of $22,459/per year for a one-person household; or
Maximum of $30,451/per year for a two-person household
These eligibility guidelines are updated annually and if you are uncertain about your eligibility to participate in the Maine Senior FarmShare Program, you should contact the Area Agency on Aging by calling the ELDERS-1 toll-free number at 1-877-353-3771.
The Area Agencies on Aging make a difference in the everyday lives of Maine's older adults. They bring meals, provide family caregiver support, offer expert advice on insurance and drug benefits, and direct disabled and aging Mainers to appropriate community resources. Maybe most importantly, they provide a community for seniors – places for social interaction, learning, and care.
Have questions? Call today! 1-877- Elders1 (1-877-353-3771)