About Maine SNAP-Ed
The Supplemental Nutrition Assistance Program-Education (SNAP-Ed) is a federally funded program that supports evidence-based nutrition edu­cation and obesity prevention interventions for individuals eligible for the Supplemental Nutrition Assistance Program (SNAP). As directed through the Healthy, Hunger-Free Kids Act of 2010, SNAP-Ed embraces comprehensive complementary direct education, community and public health approaches, and multi-level interventions. It is the largest obesity prevention program in the nation.
In Maine, SNAP-Ed is funded by the United States Department of Agriculture (USDA) and administered by the Office for Family Independence (OFI) at the Maine Department of Health and Human Services (DHHS). Programming is implemented through a contract with the University of New England (UNE) in partnership with local community organizations.
We provide nutrition education services in settings that are most accessible to individuals eligible for SNAP including: schools, food pantries, Head Starts and other child care settings, grocery stores, and regional DHHS offices. In 2018 alone, we reached over 39,000 Mainers with educational programming about healthy eating within a limited budget.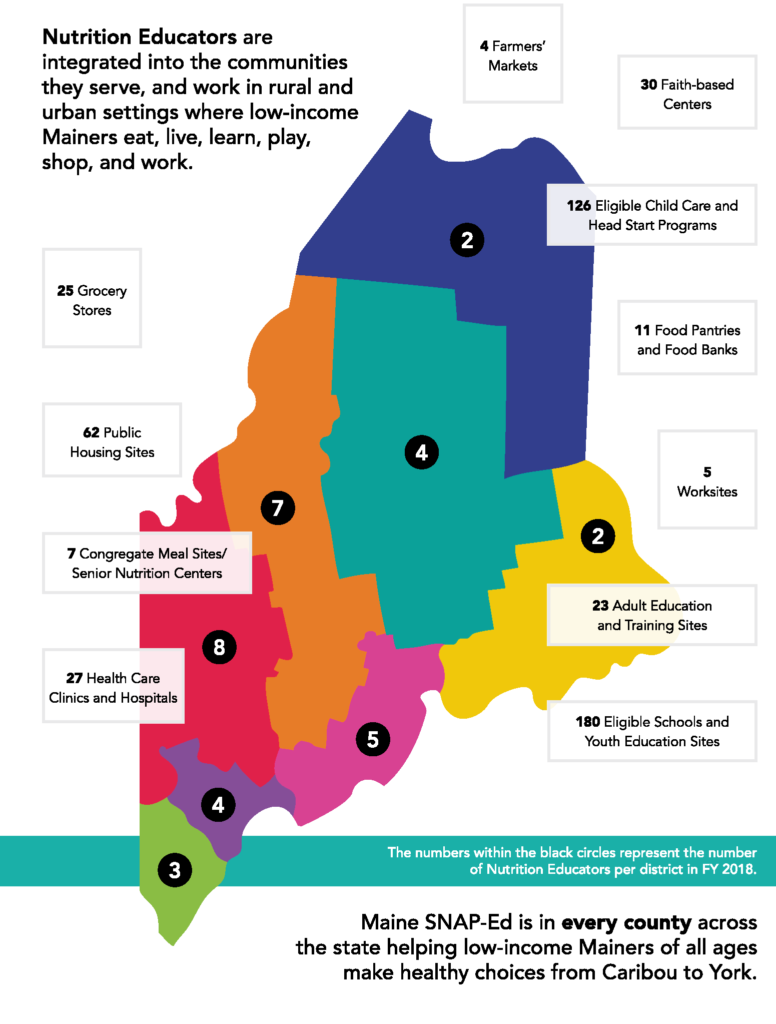 This program is made up of over 35 Nutrition Educators and Program Coordinators located statewide. We aim to reach every community within the state of Maine to provide nutrition education to low-income Mainers. Maine SNAP-Ed uses evidence-based curricula and multi-level community-based approaches to help make the healthy choice the easy choice for Maine families. We also manage a Facebook page, and a YouTube channel to further reach Maine families where they live, work, play, and shop.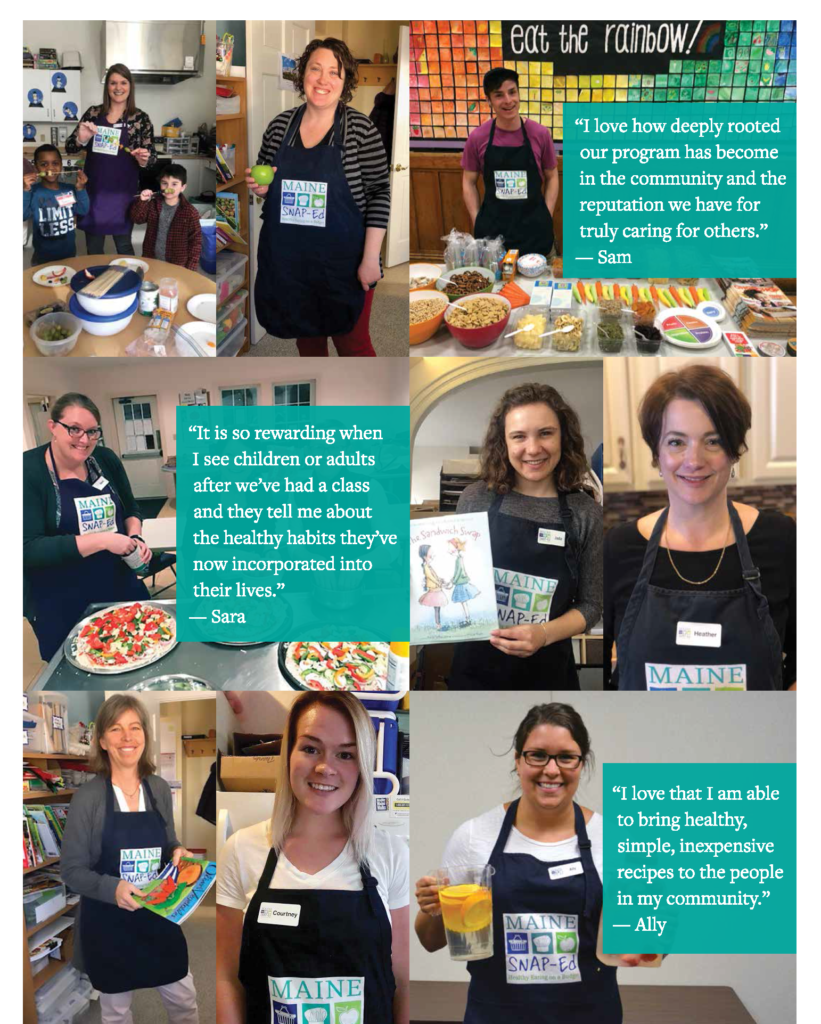 For more information, see our Annual Report, e-mail us at mainesnap-ed@une.edu or call 207-221-4560