Maine winters can sometimes seem too long and the summers too short.  For this reason, it is important to enjoy all this beautiful season has to offer!  In peak season – July, August, and September – you can find prices comparable to those in the grocery store.  Visiting your local farmers' market is a great way to get outside, support local growers, and enjoy healthy, delicious food.  Here are five tips to help you make the most out of your farmers' market visit:
Plan ahead and be flexible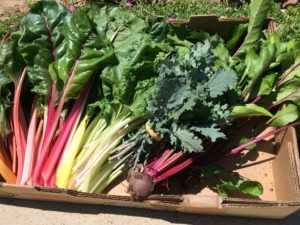 Think about what recipes or meals you want to make before shopping and make a list.  Be prepared with a list but remind yourself that if a cheaper option is available, try buying that instead.  For example, if you cannot find kale, you can substitute Swiss chard or collard greens instead and use any extras in other creative ways.  For example, add some of that extra chard to a smoothie or stir fry.
 Not sure what's in season?  Check out this chart: http://www.mainefarmersmarkets.org/shoppers/whats-in-season/.
"Window shop" first
When you first get to the farmers' market, take some time to walk around and visit all of the vendors to see what is for sale, and at what prices.  Identify the items you are interested in.  If you do not trust your memory, take some notes.  Then, on your second pass through, purchase the best deal for you!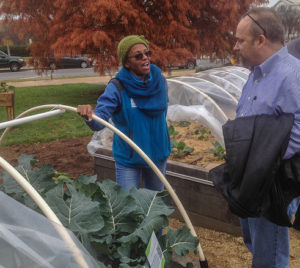 Talk to the farmers

They are friendly folk! Not sure the name of a type of produce they are selling or how to cook it? Ask! Farmers are experts on the food they grow and can give advice on how to cook and store the food they sell.
Double your SNAP/EBT benefits with Maine Harvest Bucks
SNAP/EBT cards are accepted at many farmers' markets and some also offer Maine Harvest Bucks to help you get more for your dollar.  Check out this site to find a market near you:
http://www.mainefarmersmarkets.org/shoppers/markets-that-accept-ebt-cards/
Find the info booth at the market and start shopping!
       5. Enjoy your trip!
The market isn't just for shopping – make an event out of going to the farmers' market.  Meet up with friends or family for a picnic, find activities for kids, bring your dog, and dance to live music.
Find a farmers' market close to you: http://www.mainefarmersmarkets.org/
Learn about Maine Harvest Bucks at farmers' markets: http://www.maineharvestbucks.org/maine-harvest-bucks-at-farmers-markets/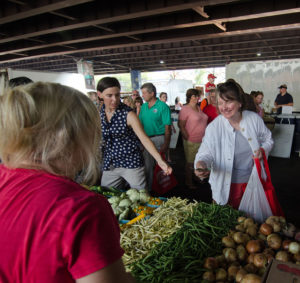 Latest posts by Marissa Rublee
(see all)