With Easter coming up this weekend, many of us are still finalizing Easter plans. If you are still searching for Easter basket ideas, this blog post is here to help with a fresh approach to the tradition.
Easter baskets are usually stuffed with sugar-rich chocolates and candy. But we're hoping to enhance your Easter traditions with inexpensive basket stuffing ideas that promote a healthier holiday celebration.
First, let's talk about the container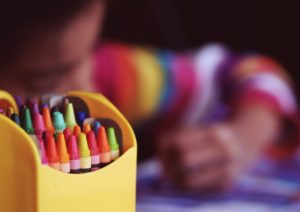 Pre-filled baskets can be pricey, but there are other options. Empty baskets can be purchased for little money at a dollar store, and they are often available at flea markets.
You can also purchase a hat for each child, flip it over and fill it up. To get younger kids involved, have them color a paper bag and use that to hold the gifts.
Next, what to fill it with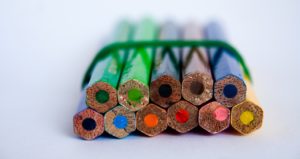 To start each basket you can use necessary items that you would have given your child anyways, such as pens, pencils, sunglasses, sunscreen, a new toothbrush, shoelaces, or socks.
With a nice presentation, these items fill out the basket and reduce how many additional items you need to buy.
Also, your child may appreciate these items more when received as part of a holiday gift, rather than during a regular shopping run. Discount stores often have lots of fun items for the basket such as card games like UNO and Go Fish, travel games like mini checkers, and toys like jump ropes, chalk, silly putty, bouncy balls, and small action figures.
Egg hunt ideas
If your family traditionally fills plastic Easter eggs for a scavenger hunt or for the basket, it can be easy to run out of ideas on how to fill them. Here is a list to inspire you:
Coupons for things like "get out of one chore" or "extra 30 minutes play time"
Expanding sponge toys – great to inspire bath time!
Mini toys – cars, animals, or army men
Children's jewelry
Stickers
Balloons
Temporary Tattoos
Split up a puzzle and hide the pieces in different eggs.
All is fair
To ensure fairness when doing a scavenger hunt involving multiple children, you can color-code their baskets to match the eggs and hide an equal number of each color of eggs. Children can only pick up eggs that match their basket. This takes some additional planning but makes sure that each child gets the same number and quality of prizes.
Prize table method
Another way to approach these gifts is to skip the basket altogether, and instead fill the eggs with tickets that the children can use to claim gifts from a 'prize table.' This reduces the number of items needed for eggs and makes receiving the gifts more exciting.
Hopefully, these tips have helped you plan a fun and healthy holiday. Happy Easter!

Latest posts by Cera Catron
(see all)